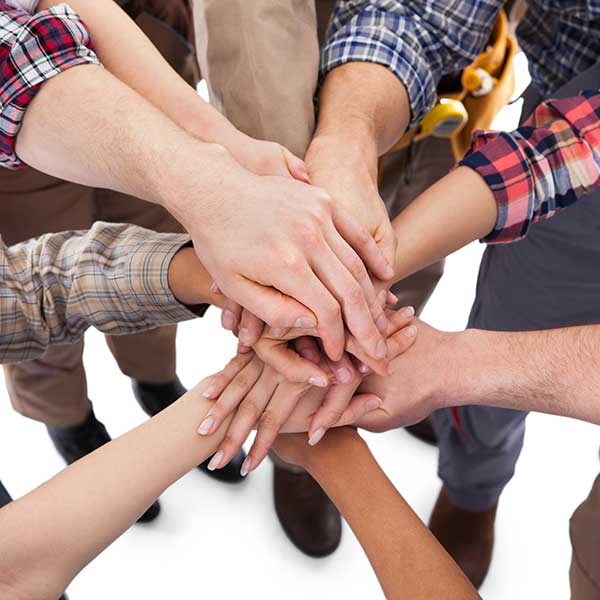 The technicians and staff at Reddick Heating & Air Inc are a dedicated group of individuals, working together as a team to ensure quality work and customer satisfaction.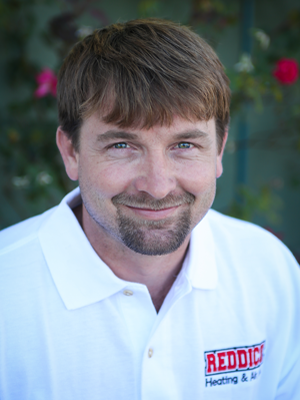 Brett Reddick
Owner & Chief Executive Officer
With 17 years of experience in the HVAC industry, Brett is the proud owner of Reddick Heating & Air, Inc. Brett received his diploma for 'Industrial Electrical Technology' on September 20, 2001. On September 19, 2002, he received his second diploma; this time for 'Air Conditioning Technology'. Brett received his Georgia Conditioned Air license on November 10, 2009 and began operations for Reddick Heating & Air on January 01, 2010.
Brett is NATE certified and attends service seminars and workshops regularly to stay up to date on all regulations, new equipment, and technology.
In his spare time, Brett enjoys spending time with his family, hunting, fishing, & gardening.

Heather Reddick
Chief Financial Officer
Heather is the wife of Brett and runs the financial and office side of the company. She graduated from Georgia Southern University in May of 2009 with a Bachelor of Science in Psychology. Heather handles all internal aspects of the company, such as the advertisement, running of the office, and financials.
Heather and Brett have two children, Jenkins & Maggie Robyn. Heather enjoys spending time with her family, gardening and growing flowers, and vacationing in the mountains.

Erin Evans
Office Manager
Erin began working part-time with Reddick Heating and Air in 2011. However, January 01, 2015, Erin became the full-time office manager. She handles all of the customer aspects of the business, including but not limited to, taking in and dispatching service calls, handling warranties, customer financing, and customer billing.
Erin is the proud mother of four, two girls and two boys. Erin also has a new grand-daughter, who she enjoys soaking up every spare second with. She enjoys the outdoors and all related activities, such as going to the river and gardening. Erin enjoys traveling and has actually completed a six week, cross-country excursion.

Dalton Mills
Service Technician/Installer
Dalton joined the Reddick Heating & Air, Inc. family in May of 2017 as a service technician and equipment installer. He attends service workshops regularly to ensure that he remains up to date on all new technologies and system advancements. Dalton has recently completed a Refrigeration Air Conditioning / Heat Pump Technology course with Ultimate Technician Academy. Dalton also has his EPA certification. Customers love Dalton's polite and charismatic demeanor. Dalton is an avid golfer and tries to squeeze in as much time as he can on the green.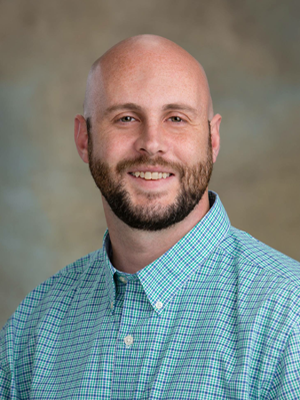 Robert Karohl
Service Technician
Rob is a retired United States Army veteran, having served our country for 11 years. He is currently finishing his degree in Air Conditioning and Refrigeration Technology and is EPA certified. Rob is also a member of the National Association of Realtors and actively sells real estate.

Karone Robinson
Installer
Karone has worked alongside Brett from the start. He is a very dedicated, loyal, and valued employee. Karone is very skilled in ductwork, both flex, and metal. He is a customer favorite, as everyone loves Karone's polite and sweet disposition.
Karone enjoys spending time with his family. He and his wife, Arianna, have a son, Kayden. and they are currently expecting their second son. Karone loves to cook and can be found most weekends in front of his grill.

Roger Sturdivent
Installer
Roger joined the Reddick Heating & Air, Inc. family in 2018 as an equipment installer.